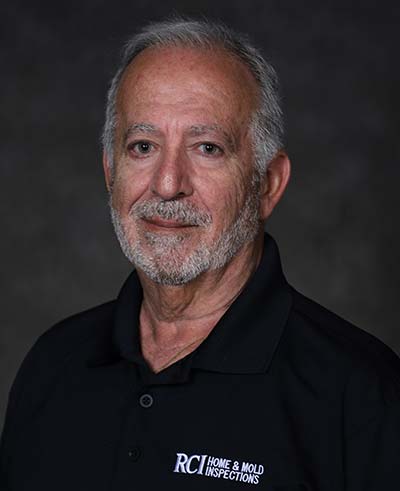 About Jerry Barra
Jerry, the founder of RCI, holds a BS degree from St. Francis College and believes in a scientific approach to mold detection. Jerry has an extensive background in construction. Understanding mold is only one part of the puzzle. Construction knowledge is the other part of the puzzle. Jerry has performed over 10,000 building inspections ranging from residential homes to commercial buildings. A thorough and complete visual inspection of the property is an essential first step towards detecting mold. Jerry relies on his training in mold testing and his many years of construction experience to determine a comprehensive mold assessment.
Call Jerry Today at (561) 702-5690
Home Inspector License #HI2382
Mold Assessor License #MRSA1340
Mold Remediator License #MRSR1480
---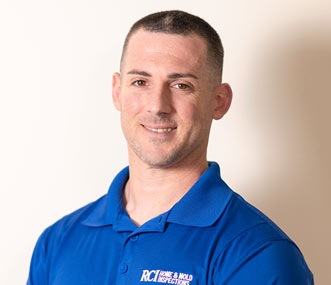 Michael Barra
Michael holds a BBA degree from Florida Atlantic University with a major in marketing. Michael has been working in the field alongside his father on home and mold inspections for the past five years and looks forward to bringing corporate and marketing approaches to the company. Michael has also been a music teacher for over 15 years and certainly brings the creativity derived from music towards the business world! In addition, Michael has professional experience in carpentry, land surveying, warehouse management, account management, sales, logistics and locating underground utilities by operating heavy machinery. The combination of understanding various types of construction and the knowledge learned through schooling accompanied with field training has led Michael to be Jerry's right hand man for the company.
Call Mike Today at (561) 350-8805 This email address is being protected from spambots. You need JavaScript enabled to view it.
Mold Assessor License #MRSA3258
Mold Remediator License #MRSR3438
Reasons to Hire us:
If you are concerned about air quality
There is a musty odor in your living space or workplace
A history of water intrusion into the living space or workplace
You feel better when you are away from your living space or workplace
Chronic cough or runny nose
General feeling of malaise or fatigue
If you answered "yes" than contact us for mold assessment
If you are a homeowner, property owner, property manager, facilities manager, a builder or contractor we are here to help.
---
About RCI
RCI Home Inspections, Inc. is a South Florida home and mold inspection Company. For over 20 years RCI has been one of the most respected mold companies in the inspection industry. We are experienced inspectors who are educated, licensed, and certified to perform residential and commercial inspections, specializing in mold assessing. We do not do mold remediation or mold abatement. We are an independent, unbiased testing company.
RCI inspectors are certified to perform all of your Indoor Air Quality, Mold Inspection, Mold Assessment, and Moisture Management Investigations.
What you can expect:
Prompt service
Assured completive fees
Easy to read and understand mold reports with step by step protocols for remediators to follow
Post remediation testing and same day results
And the best customer service in the business.
---
Our Mission
To provide the highest level of indoor mold testing and to educate our clients about mold.
Our Standards
Since inception, RCI has been committed to providing expertise and training to inspectors in the industry. Our success has been a result of knowledge, experience, performance, customer service and integrity.
Our Team
RCI inspectors have backgrounds in the fields of microbiology and construction. InterNACHI proudly certifies us, which is the world's leading association for home inspectors.